The photovoltaic cells recovered by the pilot plant consist of silicon, aluminum, and silver. Silver is by far the material with the highest specific value within a photovoltaic panel, therefore, a chemical treatment using environmentally friendly reagents has been developed for its recovery.
A patent application for the process was filed in January 2023, and the experimental plant for chemical treatment of the cells is also under construction.
The development of this part of treatment was carried out as a result of winning the first Intesa SanPaolo InactionESG award received in 2022.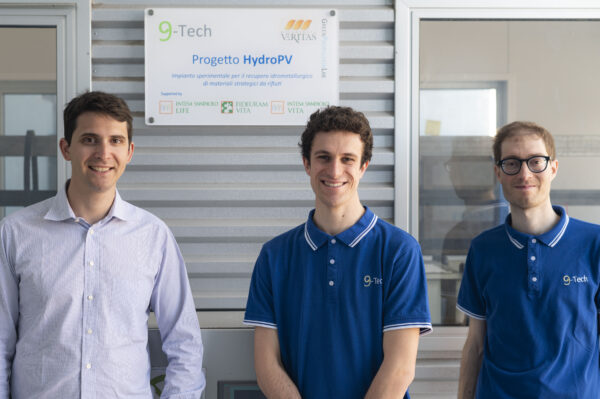 Gli altri progetti per il riciclo dei pannelli fotovoltaici
An innovative plant for the recovery of the materials that compose the photovoltaic panels
RIS project for the recovery of silicon from end-of-life panels in Apulia.
The project that aims to treat 3000 t/year of photovoltaic panels to recover 87% of materials with high purity